PLTcloud is now an approved Slack App, available within the Slack App Directory. With the new PLTcloud app, the notifications of the PASS/FAIL result are pushed to the Slack channel(s) of your choice.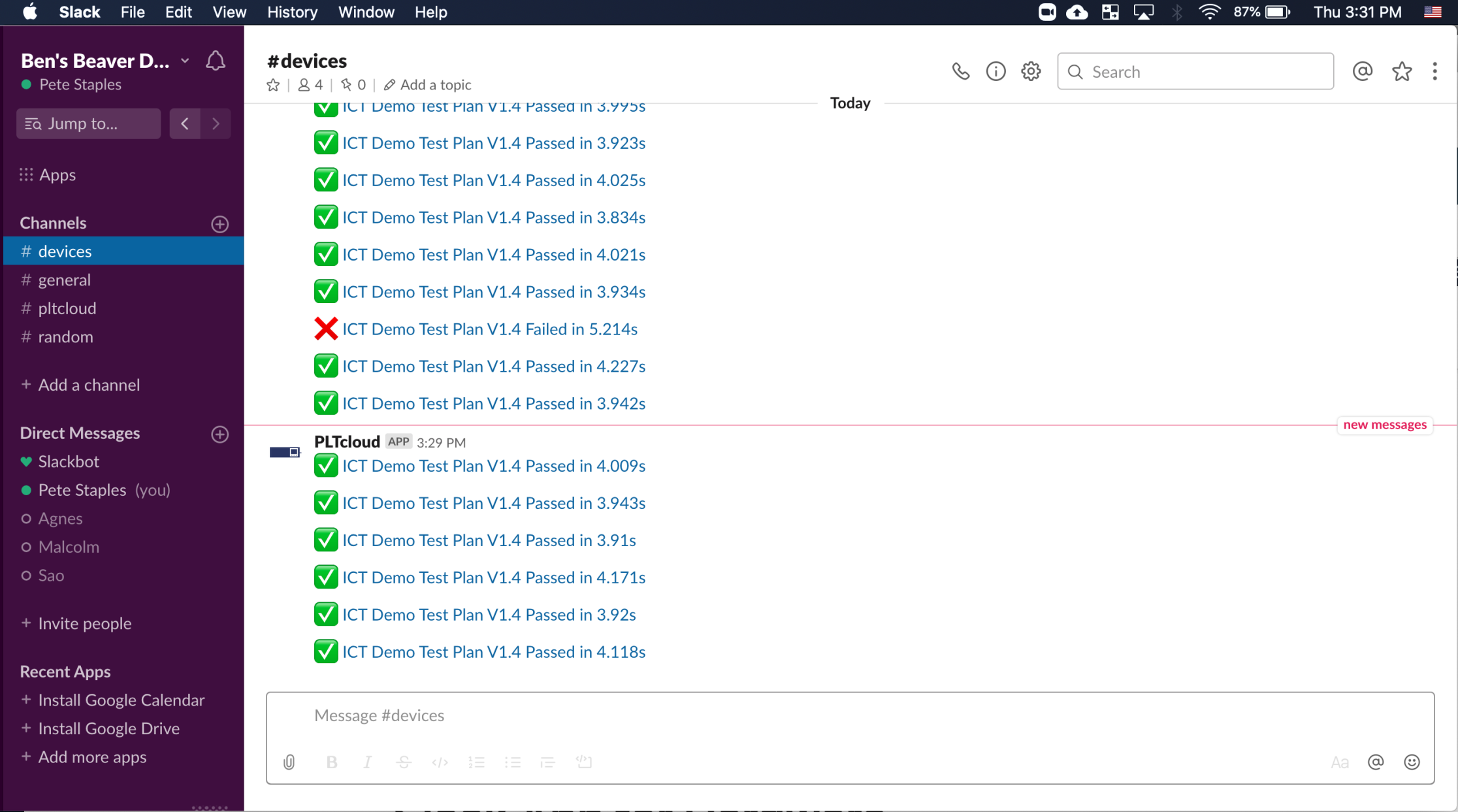 Links to each test report are included so that if you see an unexpected failure, you can simply click on it and be taken to the full report in PLTcloud.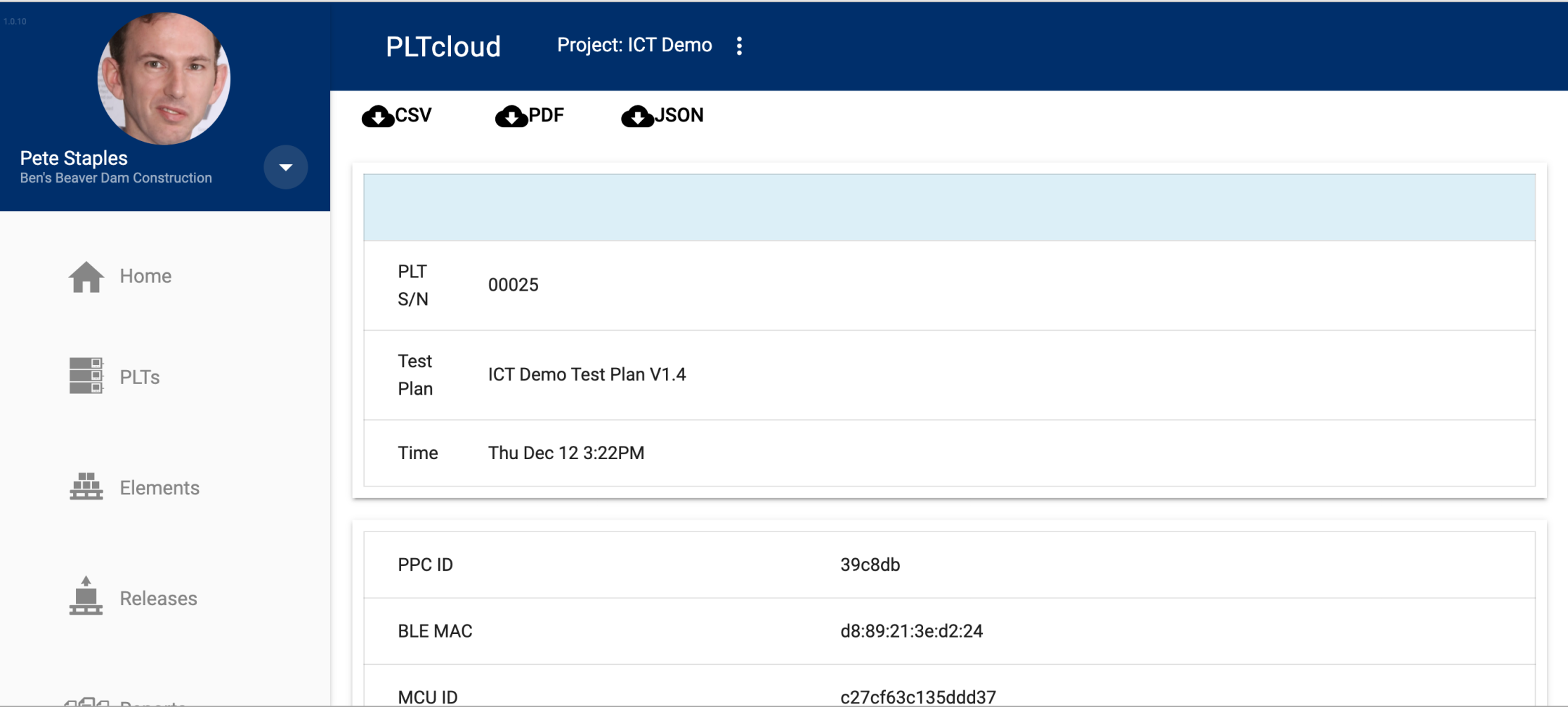 Scrolling down can show you the exact item in the test plan that failed.

Here are the details of how to install it:
https://plt.bcdevices.com/hc/en-us/articles/360037294092-How-do-I-install-the-PLTcloud-Slack-App-
Here is the Slack App Support Page: